MemorablePlaces.com is pleased to offer the M1 Garand aficionado community the following wallpaper for your systems.
Wait for the graphics to fully download and then do the following:
If using Netscape Navigator or Internet Explorer and you are a PC user simply right click on the picture you want as your wallpaper, move down seven rows and select "Set As Wallpaper"
You will then need to right click on your desktop, move down to the bottom of the box, select Properties, Select the Background tab, look for the 'wallpaper' box on the right, and depending on your browser select either Internet Explorer Wallpaper, or Netscape Wallpaper. Just below that there is a 'radio button' I suggest selecting the one that says 'center' for these photographs.
Enjoy!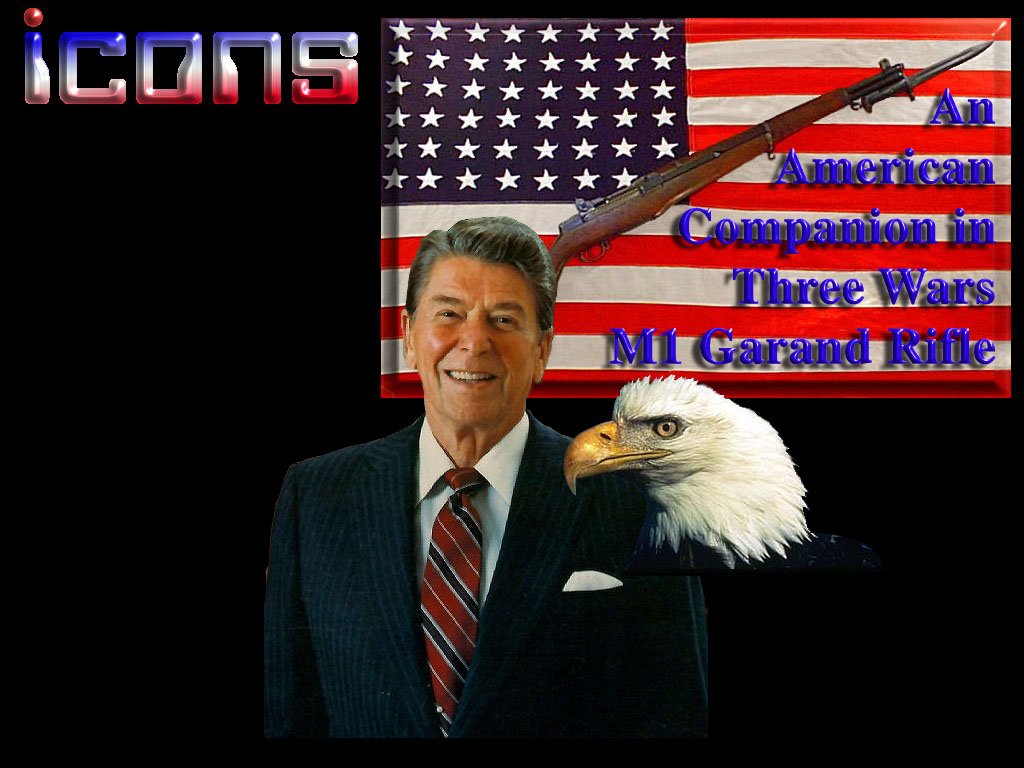 This one also looks good on a black background.
If you have any questions or corrections please feel free to write me.
Please feel free to explore the other sections of this website:
[About This Website] [How I Maintain My M1s] [CMP Program - Our Experience]
[Our CMP M1 Garand Rifles] [CMP Ammunition] [M1 Parts Photographs & Nomenclature]
[M1 Garand Accessories] [A Little Important Humor] [Links to Other M1 Garand Sites]
This page was last updated on: June 16, 2007
Copyright 2000 - 2007 © by MemorablePlaces.com