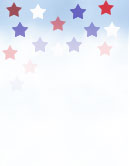 About This Firearms Resource
The M1 Garand Rifle also known as the Caliber .30 M1 truly was an American companion in three wars including World War Two, Korea, and Vietnam. It continues to be an American Companion as thousands of people across the USA avail themselves of the pleasure of owning a piece of history that General George S Patton called "The greatest battle implement ever devised".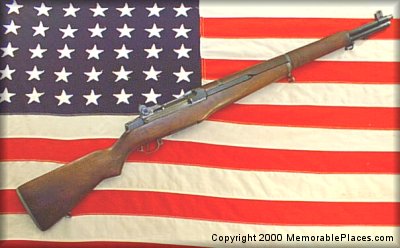 An M1 Garand Rifle In Front Of A 48 Star Flag
This website is devoted to my experiences with the M1 Garand Rifle. There are sections on History, Maintenance, Detail Stripping and Assembly, Nomenclature, Accessories and more. There are also a ton of resource heavy websites in the linkup section.
I do NOT purport to be an expert of any kind on the M1 Garand or any other rifle or firearm. I STRONGLY encourage you to get help and advice from a licensed and certified gunsmith. Nothing on this site is to be considered advice or recommendation. This website seeks solely to communicate my own personal experiences and opinions on the legendary M1 Garand and my experiences with the Civilian Marksmanship Program or CMP.
Please Read The Following Before You Send Email !!
M1 Garand Frequently Asked Questions Section

Information On The M1 Garand
Over the years I have certainly been cognizant of John Cantius Garand and the legendary M1 Rifle which he designed. This great man may have been born in Canada but his invaluable contribution to America's arsenal goes far beyond that of most of our own citizens. John C. Garand designed a beautiful yet robust rifle that has seen action in not one, not two, but three major American 'conflicts' of the twentieth century.
The M1 Garand Rifle is best known for its role as the United States Armed Forces' main battle rifle during World War Two and Korea. The M1 also saw service in Vietnam, especially during the early years, until it was replaced by the M14 and the M16. Indeed the ruggedness and 'real' appearance of the Garand Rifle made it a favorite of many soldiers and even 40 plus years after it was replaced, many still consider the M1 superior to the 'plastic fantastic' guns that supplanted it.
For even more information take a behind the scenes tour of The M1 Garand - An American Companion In Three Wars (AKA: Charles' M1 Newbie Page) website.
So why did I create this website? Please continue on to page two.
M1 Garand Resources Available Here
You will find information about the M1 Rifle and some other firearm related stuff by clicking the buttons on the left or clicking on any of the links that follow: recent website changes, Our CMP M1 Garand Rifles, About This Website, The Civilian Marksmanship Program - Our Experience, CMP Ammunition Sales, Links to Other M1 Garand Sites, M1 Garand Related Books, Videos, Etc, M1 Garand Frequently Asked Questions Section,General Firearms Page, Free M1 Garand Wallpaper
---

In order to use this site you must read and agree to what is on our Legal Page.
Copyright 2000 - 2013 © by MemorablePlaces.com
This page was last updated on: June 17, 2007
Data On The M1
Garand Rifle
Rifle Caliber .30 M1 Basic Stats:
Mechanism:
- Semi-auto gas operated - air cooled
Usual Caliber:
- 30-06 (have it checked by a gunsmith to be sure. Some M1s were modified for other calibers particularly .308)
Weight:
- 9.5 pounds
- With Accessories: 11.25
Length:
- 43.5 inches
Barrel:
- 24 inches
Loading Device:
- Enbloc Clip
Capacity:
- 8 rounds
Trigger pull:
- 5.5 - 7.5 pounds
Max Effective rate of fire:
- 16-24rpm
Range:
- Max -3200 meters
- Effective - 460 meters
Sights:
- Front - "Fixed" but is windage adjustable with wrench

- Rear -Adjustable
- (1 click = .7cm at 25 yards)
- Approx 1 MOA per click (1 inch at 100 yards)
---
Related Manuals:
- FM 23-5
- TM 9-1005-222-12
- TM 9-1005-222-35
- TM 9-1275

---
Misc. Firearm Stuff
MOST of what was once on the front page that is not related DIRECTLY to the M1 Garand can now be found on the General Firearms Page.